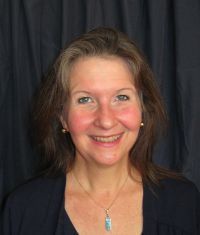 I began my therapeutic massage practice in 1992. Seventeen years of increasing responsibilities in the corporate world had left me hungry to learn more about human beings and healing. After the first semester at the Baltimore School of Massage I knew it was time to change directions. More than 20 years later I continue to be amazed at how much there is to learn and explore in the mind-body-spirit arena. Besides massage, my life path has included belly dance, yoga, kung fu, qigong, meditation, metaphysical studies, ministerial training and single parenting.

EDUCATION

Home Economics (Virginia Tech, BS, 1975), continues to inform my interest in the interrelationship of environment, nutrition, human development and human relationships.

My training at the Baltimore School of Massage gives me a solid background in anatomy, physiology, swedish massage, deep tissue massage, and myofascial release. In addition, the Baltimore School of Massage provided opportunity to explore more subtle forms of "energy healing." Ongoing continuing education balances mechanical dynamics with attention to deepening presence.
To schedule a massage appointment, contact Susi Laura Massage Therapy, 203-438-2900, SusiLauraMassage.com
For a Long Distance Reiki session, or a Nutritional Cleansing consultation, call or text me - 703-861-7578.